Economics of Tobacco and Tobacco Taxation - Romania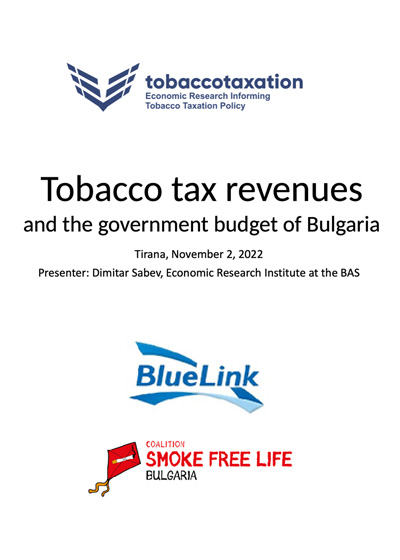 Presenter: Dimitar Sabev, Economic Research Institute at the BAS
Tirana, November 2, 2022
Brief history of tobacco and cigarette production in Bulgaria
Tobacco growing reached an industrial scale only at the turn of the 20th century, and intensified during the wars;
In 1947 the state-owned company Bulgartabac was created. Had an annual capacity of 75 billion cigarettes, and between 1966 and 1988 was the world champion in cigarette exports rivaled only by the US (90% of cigarettes went to the former USSR).
World champion in per capita raw tobacco production.
Nowadays 93% of the cigarettes sold in the Bulgarian market are imported.
Raw tobacco production declined by 92% since 2000 – yet the former tobacco growers still receive generous subsidies.