Crowding-out of tobacco use in Montengro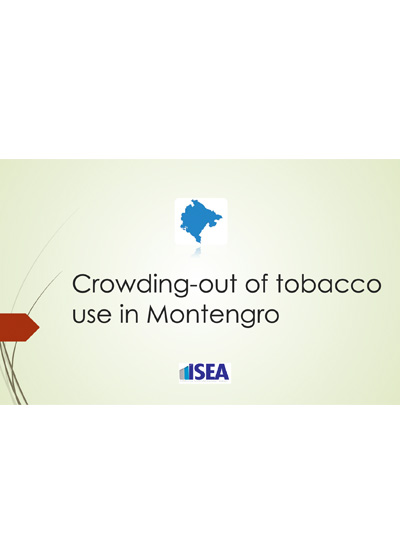 Tirana, November 2, 2022
Research objective
The main goal of this study is to estimate the crowding out impact of tobacco expenditures on the household budget allocation to other mutually exclusive commodity groups in Montenegro.
This study contributes to the existing empirical evidence by providing the first results of the impact of tobacco use on intra-household resource allocation in Montenegro.
Key messages
The crowding out effect of tobacco use negatively impacts the economy as a whole, implying reduced investment in human capital development.
Tobacco spending crowds out household budget allocated to the essential needs, such as healthier nutrition (less cereals, dairy products, fruits and vegetables), where the gap is more prominent among the poorest households, and affects all households' members, especially children.
Smoking households sacrifice the resources on necessities, while benefiting other non- healthy consumption – bars, alcohol, coffee and sugary drinks.
Smokers allocate fewer financial resources to education among all income groups, which negatively impacts future development and earning potential, of specifically youngest households members.