Fact Sheet STC-SEE Serbia, 2019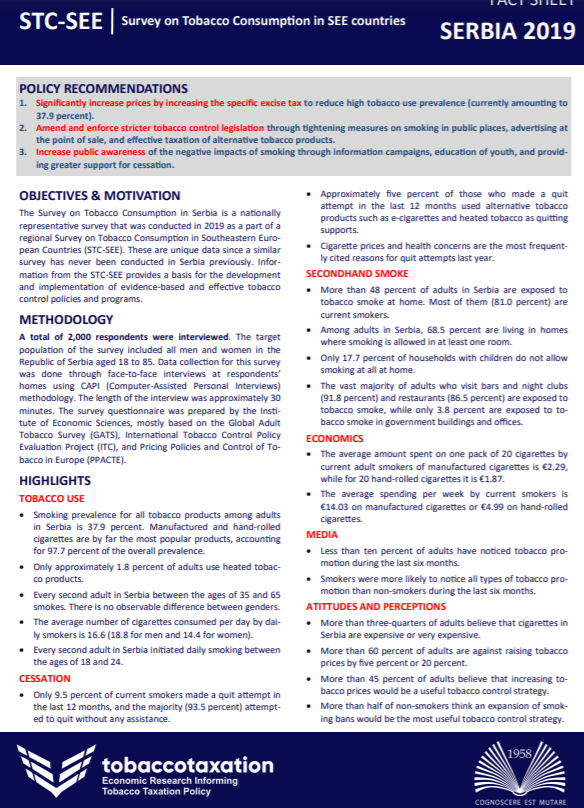 The Survey on Tobacco Consumption in Serbia is a nationally representative survey that was conducted in 2019 as a part of a regional Survey on Tobacco Consumption in Southeastern European Countries (STC-SEE).
These are unique data since a similar survey has never been conducted in Serbia previously. Information from the STC-SEE provides a basis for the development and implementation of evidence-based and effective tobacco control policies and programs.
Fact Sheet STC-SEE Serbia, 2019 - download here