Impacts of Tobacco Excise Increases on Cigarette Consumption and Government Revenues in Southeastern European Countries - Albania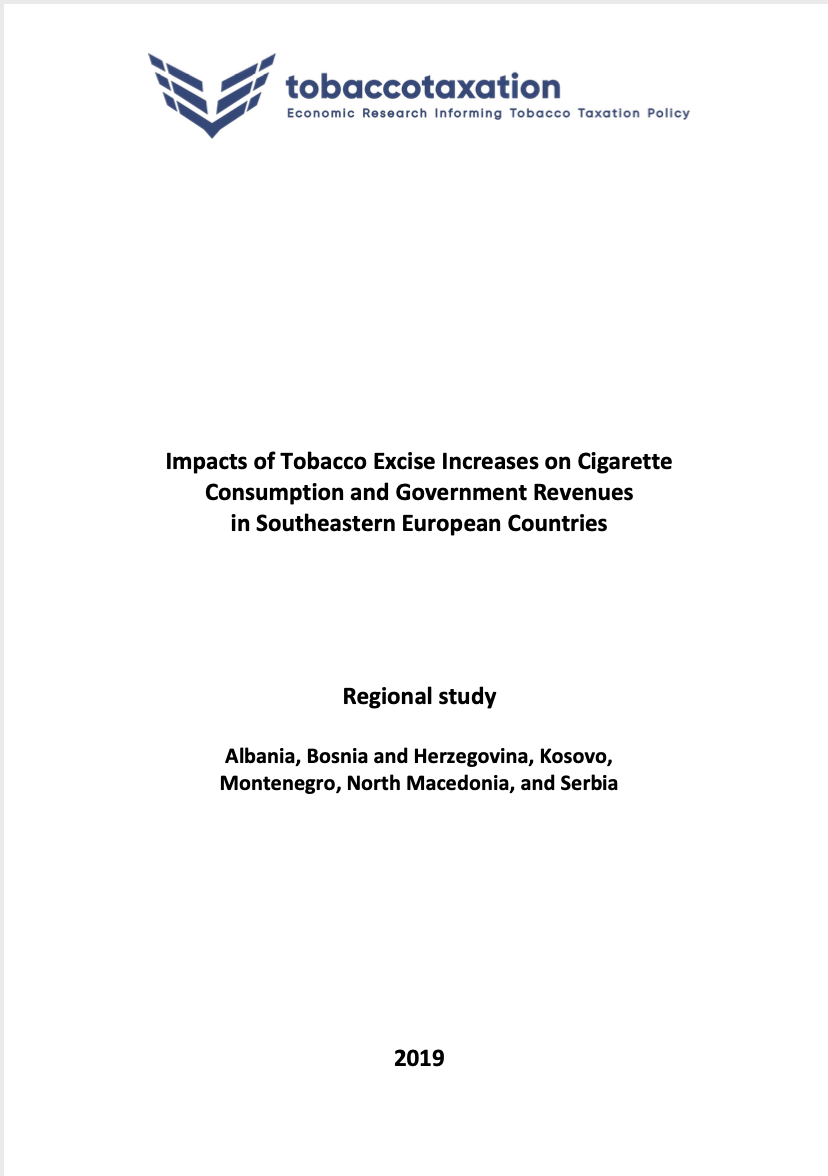 Consumption of tobacco products, especially cigarettes in Southeastern Europe (SEE) imposes a significant economic burden on households and society in general. This report examines increases in the price of cigarettes through tobacco excise increases and their associated impacts on tobacco consumption, household expenditures, and tax burdens in different income groups as well as the impact of these increases on government revenues.
Using secondary data from household budget surveys (HBS) for periods ranging from 3 to 12 years, depending on data availability, in six countries (Albania, Bosnia and Herzegovina (B&H), Montenegro, North Macedonia, Kosovo, and Serbia), this research estimates the price and income elasticity of smoking prevalence and intensity, both for the full population and by income group.
Impacts of Tobacco Excise Increases on Cigarette Consumption and Government Revenues in Southeastern European Countries - Albania - download here